Best Outdoor Dining Harrisburg, PA
When the weather is warm, and the days are longer, there's few greater pleasures than gathering with a couple friends to share a meal al fresco style. From French-inspired creperies to funky downtown BYOBs to grassy biergartens pouring locally brewed porters and summer ales, here's our list of the best outdoor dining around Harrisburg, PA!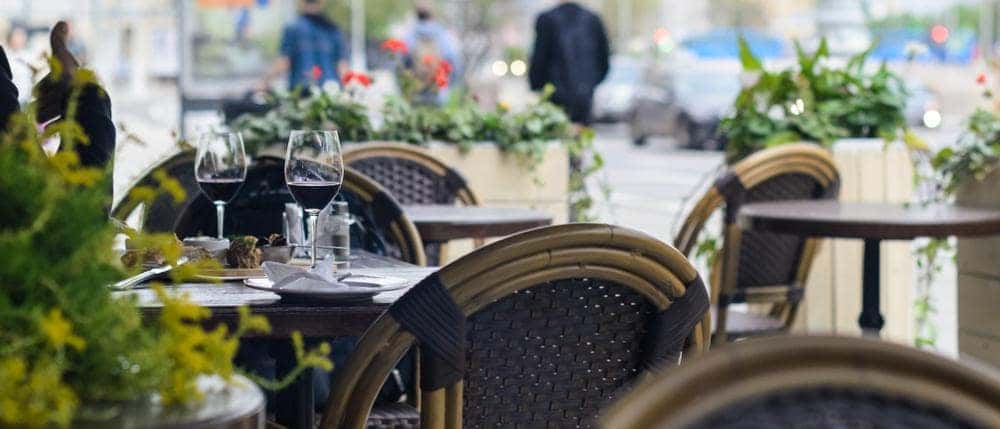 BON APPETIT CREPERIE
While we can't be 100% sure whether it was the French who first made outdoor dining a la mode, we do know that when it comes to crepes, there's few places we wouldn't happily scarf down these sweet or savory creations.
Located in Harrisburg's trendy Midtown neighborhood, owners Shawket and Lalla Mourtada bring their passion for casual French cuisine and combine it with their creative culinary skills to offer something deliciously new to the neighborhood.
Combining French, Mediterranean, and North African ingredients, diners will have difficulty deciding which of their crepes to try next (don't worry, we encourage you to order multiple).
RIGHT ON REILY
Part American-style bistro and part community art gallery, Right on Reily is a place where people of all backgrounds can come together to enjoy fresh, locally-sourced meals, prepared with love. That's been the mission of this eclectic, Midtown spot ever since owner Dylan Simon first opened the restaurant a few years ago.
Focusing on casual fare with a twist, diners can choose from an array of sandwiches, paninis, and fresh salads. Catering to both vegetarians and omnivores alike, RoR promises to offer a little something special for everybody.
Open Wednesday through Sunday, their weekend brunch is a can't miss opportunity to soak in some late morning rays while digging into their ever-popular panettone French toast.
SPRING GATE VINEYARD & BREWERY
From sourcing their own spring water to growing their own hops, this family-owned brewery located on a 250-year-old farm estate outside Harrisburg, is a can't skip location for beer and wine lovers alike.
Grab an Adirondack chair and camp out under a shade tree while sipping a pint from their long-list of German-inspired Kolsch and Dubbels or order up a flight of some of their seasonal offerings. If beer isn't your forte, the bartenders also supply a fun cocktail list to explore.
During the day, Spring Gate offers lite fare including meat and cheeseboards to complement the beer selection while in the evening, patrons can order from one of the various local food trucks parked out front.
TIME TO SOAK IT IN!
Now that we dished on our list of the best outdoor dining around Harrisburg, PA, we encourage you to go and try these great local spots for yourself!
To learn more about their unique menu items, reservations, and more, stop by their convenient locations or check them out on social media today!