Best Pizza Places Harrisburg, PA
Whether you enjoy it classic, with stuffed crust, or gluten free, there's no denying the intoxicating power that pizza holds over our collective taste buds. If you've been on the hunt for a new pizzeria to spice up your Friday nights, we have a few recommendations for you to consider.Here's the slice on a few of our favorite pizza places near Harrisburg, PA. Drop in and order a pie today!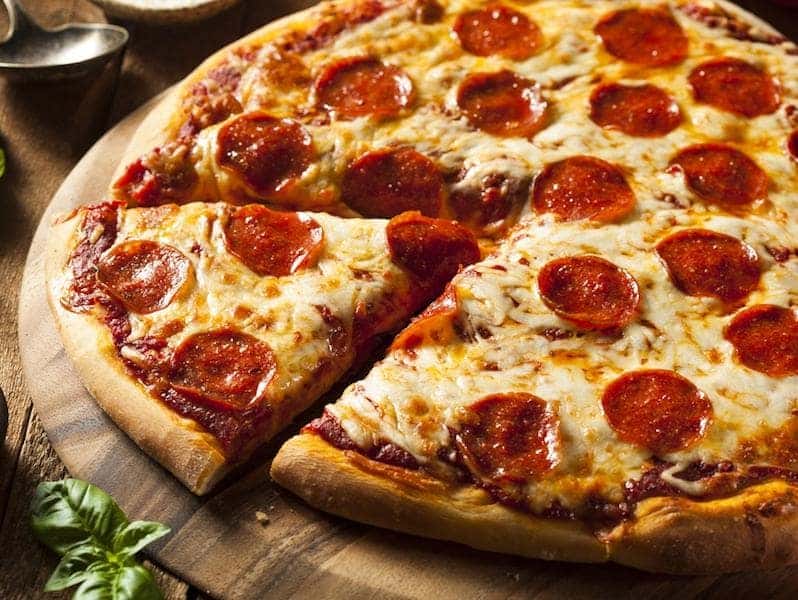 BACCO PIZZERIA AND WINE BAR
While we wouldn't stop you from packing your bags and hopping the next the flight to Palermo, we think that you can save yourself a lot of time by dropping in this chic downtown spot. Venerating all the charm and traditions of Sicilian culture, Bacco focuses on using only authentic ingredients to create their handmade pies.
Whether you're stopping in for a quick bite or gathering some friends for a special festa, their traditional square pies and brick-oven classics offer grownup flavors that your entire family will enjoy.
Our Go-To Pie: For the full experience, make sure to order the Quattro Gusto, which comes with artichoke, prosciutto di panna, onions, and wild mushroom over red sauce.
GIULIANO'S PIZZERIA
Let's face it: Sometimes, you just want a quality pie without all the unnecessary frills. When that moment strikes, make sure that you have Giuliano's on speed dial. From their tiny shop on Paxton Church Road, their team is tossing and slicing specialty pies that you're sure to order again and again.
Perfect as a midday treat or a stop before the big game, make sure to take advantage of their ongoing specials, or consider their delicious catering menu for your next party or special occasion.
Our Go-To Pie: Break away from the mold and order one of their tasty white pizzas, which are topped with mozzarella, romano, and ricotta cheese, then drenched in fresh garlic and oil.
THE WILD TOMATO PIZZERIA
Perhaps the most beautiful thing about pizza is its ability to bring people together to be enjoyed by all, and that even goes for the gluten-free among us. Located near the Colonial Park Mall on Jonestown Road, this quaint, family-friendly location is making sure that all diets have a seat at the table.
The Wild Tomato follows strict guidelines in their kitchen, so they can properly serve both omnivores and vegans alike. Those with gluten-free restrictions can also enjoy peace of mind knowing that their gluten-free options are prepared using separate utensils and trays. The results can be tasted in each of their incredible creations!
Our Go-To Pie: For a pizza that would delight your beloved Nonna, try their Grandma's cast-iron pizza, baked in an oil pan and topped with fresh herbs and mozzarella.
TAKE A BITE TODAY!
Now that we've shared our list of the best pizza places near Harrisburg, PA, we think it's time that you go out and experience them for yourself. To learn more about each location's menu, special deals, and more, make sure to check out their social media pages today!