Brake Repair Near Me
It's no secret that the brakes are the most important safety feature in a vehicle. If they're not working properly, you could get into a serious accident in Harrisburg, Carlisle, York, or Mechanicsburg.
That's why it's important to get brake repair near you when needed. Below, we'll tell you some signs that brake service is necessary. Read through the information, then contact us at Faulkner Nissan Harrisburg to schedule service.
Grinding Sounds When I Brake – What's That Sound?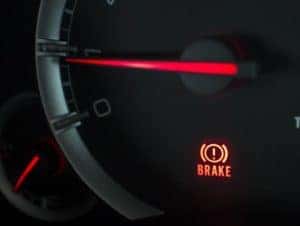 BRAKE REPAIR WARNING SIGNS
There are several signs that'll tell you when you need to get your brakes checked as soon as possible. These include:
• Grinding noises: Hearing a grinding sound could mean a number of things. There could be gravel caught in the caliper unit, which is an easy fix. However, it could also mean that the brake pads are so worn that you're hearing metal on metal, creating grooves in the brake rotor.
• Vibration when braking: If you feel shaking in the steering wheel or when you apply the brakes, you may have an uneven rotor. You could also have a brake caliper not releasing properly or damage to brake components from improper wheel lug nut installation.
• Soft brake pedal: If the brake pedal sinks all the way to the floor when you push down on it, then you need immediate service. There could be air or moisture in the braking system or an issue with the master cylinder.
• Leaking fluid: A soft brake pedal could also mean there's leaking fluid. When you apply the brakes, brake fluid is pushed through thin piping, creating hydraulic pressure. If fluid is leaking, there might not be enough power to force the brake pads to clamp down on the rotors, which causes the vehicle to stop.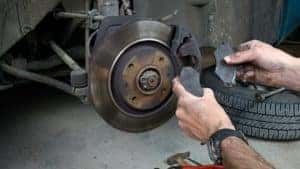 BRAKE REPAIR SERVICES
If your vehicle is experiencing any of the above symptoms, then you'll want to get it checked out as soon as possible. At our dealership, you'll find highly trained technicians using the latest in tools and technologies. This is so they can accurately diagnose and remedy any braking issue that your car may be dealing with.
At our state-of-the-art service facility, we'll perform various brake services, like:
• Replacing and installing brake rotors, calipers, hoses, drums, and more
• Cleaning and adjusting drum brakes and parking brakes
• Performing a brake fluid flush and removing air from the brake lines
By doing all this automotive work, your braking system will be good as new in no time.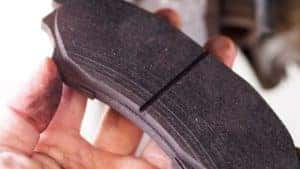 SCHEDULE BRAKE REPAIR NEAR YOU TODAY
If you need brake repair near you in Harrisburg, Carlisle, York, or Mechanicsburg, don't wait. Schedule service below at Faulkner Nissan Harrisburg today!