Business Spotlight: Next Home Capital Realty

Buying or selling a home is a big undertaking with lots of moving parts. If you're thinking about taking this journey, it's advantageous to go with a team who knows the way.
As a friendly neighbor, we enjoy shining a light on fellow businesses making a positive impact around the Harrisburg, Carlisle, Mechanicsburg, and York area.
Continue reading to see how our friends at Next Home Capital Realty can help you find you forever home!
Who is NHCR?
A one-stop shop for all your real estate needs, owner Michael Pion and his incredible team deliver the resources and skill to make your dreams a reality. Detail-oriented and customer-centric, they'll guide you through each step of the process so you can focus on the fun parts of buying or selling a home.
One of the big unspoken keys to their proven track record lies in its friendly staff. Almost everyone at NHCR is a lifelong Central PA resident which means they have an intimate understanding of both the region and your unique needs.
Home ownership is one of the biggest investments a family makes over their lives. That's why Next Home Capital Realty takes a team-oriented approach so you're always fully-ingrained in the process.
What Types of Services Does NHCR Provide?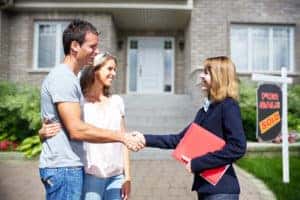 Service can essentially be broken down into three main areas:
Buying
From handing your hat inside a quality starter to upgrading into your forever home, the agents and brokers at NHCR will curate a listing of homes that fit your lifestyle.
Selling
From creating professional listing videos and photography to targeted social media campaigns, they can effectively get your house in front of the right buyers to shorten its time on the market.
New Home & Land Development Services
Need help bringing your dream home into the real world? NHCR Realty can share with you their construction knowledge and network of builders.
Take a Look at Next Home Capital Realty
Whether you're just starting out or consider yourself a seasoned home-buying pro, NHCR can help you make the right move.
To schedule a consultation, visit their convenient location in Camp Hill. To view current listings, make sure to like them on Facebook today!