Dashboard Light Guides


One of the simplest ways to help keep yourself safe while traveling around Harrisburg, Carlisle, York, and Mechanicsburg is by paying attention to the indicator and warning lights that appear on your Nissan vehicle's dashboard. Doing so can help you avoid a costly breakdown or worse—an accident.
At Faulkner Nissan Harrisburg, our team of factory-trained technicians are committed to providing dependable care over the life of your Nissan. That's why we created these various dashboard light guides, outlining each symbol's meaning and what action to take should it appear.
Nissan Altima Dashboard Light Guide
Nissan Rogue Dashboard Light Guide
Nissan Sentra Dashboard Light Guide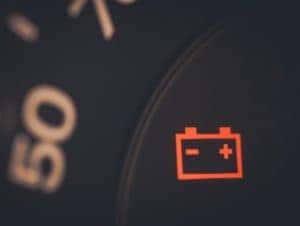 WHAT ARE INDICATOR LIGHTS?
Like a traffic light, the lights on your dashboard are colored in a way to tell what level of attention is required should they ever appear.
Green colored lights are used to alert you when a normal tool or system is in use, like a turn signal or your vehicle's high beams. Green lights are no cause for alarm, but simply your vehicle's best way to communicate normal information to you while behind the wheel.
On the other hand, yellow colored lights are used to alert you when a serious, but non-emergency issue has been detected. These can range from low tire pressure to a problem with your vehicle's emissions system.
While a driver might still be able to operate the vehicle normally, it's highly advised that you don't ignore a yellow indicator as it can exacerbate the issue and even cause damage to other areas of your vehicle.
WHAT ARE WARNING LIGHTS?
If while traveling down the road you notice a bright red light appear across your instrument panel, it means a serious malfunction or break has occurred within your vehicle. If this appears while driving, immediately find a safe place to park and turn off the vehicle.
Assess the situation to determine whether it's safe to continue driving or if you require a tow. If possible, head immediately to our service center to have the issue looked at by a professional.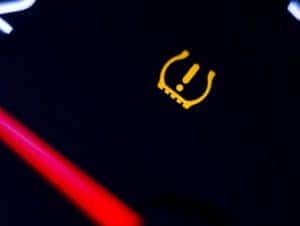 VISIT FAULKNER NISSAN HARRISBURG SERVICE CENTER
For all your automotive needs, turn to our trusted team of automotive experts who've been helping drivers throughout Harrisburg, Carlisle, York, and Mechanicsburg for decades.
If after reading our Nissan dashboard light guide you realize you need a helping hand, visit or go online to schedule a service appointment that best fits your busy schedule.