---
Welcome to the Faulkner Nissan of Harrisburg library of Nissan vehicle comparisons! We created this extensive index of Nissan articles exclusively for our customers around Harrisburg, Carlisle, York, and Mechanicsburg, Pennsylvania. Please pick an article that interests you, and contact us with questions or check out our current Nissan inventory!
Nissan Brand Comparisons:
Nissan Sedan Comparisons:
Nissan SUV Comparisons:
Nissan Truck Comparisons:
ABOUT OUR NISSAN COMPARISONS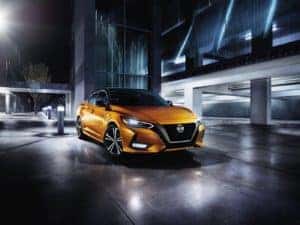 So, what will you find when you follow one of the links on this page? High-quality information, mainly.
Each article will cover a major Nissan model in our showroom, such as the Nissan Altima, the Nissan Murano, the Nissan Pathfinder, or the Nissan Rogue Sport. It'll pit one of those models (or many others) up against some its leading competitors in a side-by-side competition.
You'll be able to clearly see which vehicle is better in some of the most crucial categories: performance, power, fuel economy, safety, technology, interior design, exterior style, entertainment, and many more.
Last, but certainly not least, we'll offer our analysis – a final say, so to speak. In other words, which one is better? Then, we'll let you know how to get in touch with us if you'd like to schedule your test drive.
WHEN (AND HOW) SHOULD I USE THESE NISSAN COMPARISONS?
This is a question that we get a lot. We've found that these articles are useful at any stage of the game. First, if you really have no clue what type of automobile you're interested in, you can read these guides to figure out which features and systems are important to you. They're a great way to get your feet wet. Next, if it's a tight race between a few choices, you can narrow things down even more with our Nissan comparisons. They'll help you to get rid of a few of those silly extras that nobody wants to even pay for.
Finally, even if you have your heart set on a particular car, we'd still encourage you to peruse this page as a sort of double-check. Buying or leasing a vehicle is a major commitment, and you want to be sure.
LEARN MORE IN OUR NISSAN COMPARISONS TODAY!
It's really that simple. You can learn a lot about a particular Nissan from these comparisons. Then, if you live near Mechanicsburg, York, Carlisle, or Harrisburg, set up a test drive with the model that interests you the most!
---