Nissan Inspections

---
Inspections are part of your yearly automotive maintenance schedule to make sure your vehicle is in good condition to be on the road. If you're looking for a place to get your Nissan inspected and you live near Harrisburg, Carlisle, York, or Mechanicsburg, stop by Faulkner Nissan Harrisburg. Our technicians will look over your vehicle and make sure it's safe to drive.
---
Why Are Vehicle Inspections Important?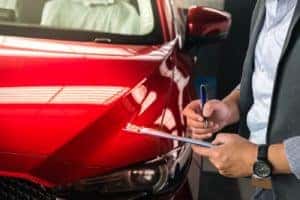 There are a few reasons why car inspections are important. The first reason we mentioned above: They make sure your vehicle is safe to drive and in good condition to be on the road. If your car isn't safe to drive, this is dangerous to you and other drivers around you. The goal is to keep everyone safe.
Inspections can also help catch minor mechanical issues before they become major problems. You'll not only save time, but you'll also save money by catching these problems early. If something needs attention, our technicians will let you know. Our technicians will even use genuine Nissan parts to repair any issues they find.
Another reason is simple: It's the law. In many states, including Pennsylvania, inspections are required to make sure your vehicle is safe. You'll even get a sticker that lets you and other drivers know your vehicle has been inspected that year. Each year you'll receive a new one upon completion of your vehicle's inspection.
What Do We Look at When Inspecting Your Nissan?
When we inspect your Nissan, we look at various points on your vehicle. We often call them multi-point inspections for this reason. Our technicians will take a look at the interior of your Nissan, its tires, brakes, under the hood, oil levels, and more.
If we see a potential issue or a problem that needs to be addressed immediately, we'll let you know. Then, you can make a decision about repairs. We want to make sure your vehicle is operating at peak performance so it continues to get you where you want to go for years to come.
Our Nissan Service Center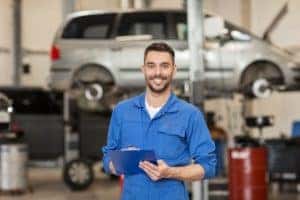 On top of Nissan multi-point inspections, the team in our Nissan service center can perform regular maintenance tasks and even extensive repairs. To keep your vehicle in tip-top shape, bring it in for routine maintenance, like oil changes and its yearly inspection. You can schedule an appointment online or give us a call.
If you're looking to customize your Nissan and complete that DIY automotive project, consider ordering the part you need from our Nissan parts center. You can order a part on our website or call the staff in our parts center. If you decide to have us install the part, that's easily done, too. Our technicians will take great care of your Nissan.
---
Schedule Your Nissan Inspection With Us
When it comes time to have your Nissan inspected, our technicians at Faulkner Nissan Harrisburg are happy to get the job done. We look forward to serving drivers from around the Harrisburg, Carlisle, York, and Mechanicsburg, PA, areas. You can have peace of mind knowing your vehicle was thoroughly inspected.
If your Nissan is due for inspection, contact us for a service appointment today!
---