Nissan Rogue for Sale Hershey, PA

Faulkner Nissan Harrisburg would like to introduce drivers to the Nissan Rogue for sale near Hershey, PA. As a fully capable SUV, the Rogue has a lot to offer in terms of an enhanced driving experience.
As you're reading through this brief review, you'll have the opportunity to explore a few of its attributes within the all-important areas of performance, comfort, and convenience. Take a moment to explore the possibilities.
Don't hesitate to get in touch with us in the event that you come up with any questions along the way. You can do so by sending us an email, giving us a phone call, or paying us a visit in person.
An Engine that has Your Back All the Way

No matter where your next adventure might take you, you can be confident that the Nissan Rogue has what it takes to get you there. The engine that makes this possible is a 2.5-liter engine that uses its four cylinders to produce as much as 170 horsepower and 175 lb-ft of torque.
Generous Interior Measurements for the Nissan Rogue for Sale Hershey PA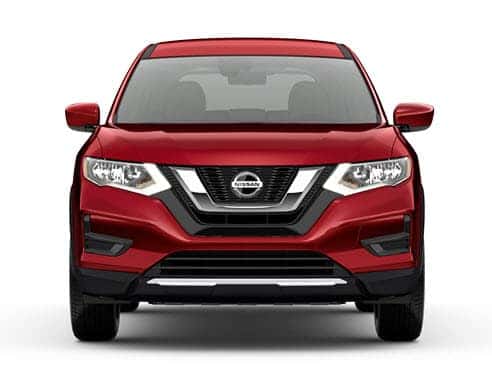 Whether you have a growing family or a large group of skiing or hiking buddies, you're likely going to require a lot of space inside the cabin of your next SUV. The Rogue certainly has you covered here. It supplies you and your passengers with plenty of headroom, legroom, hip room, and shoulder room throughout its two rows of seating.
In the front, you'll find there to be 41.6 inches of headroom, 43 inches of legroom, 54 inches of hip room, and 56.6 inches of shoulder room. The folks that you have along with you in the back are sure to agree that they have it nice as well. The second row allows them to make use of 38.5 inches of headroom, 37.9 inches of legroom, 52.1 inches of hip room, and 55.9 inches of shoulder room.
Useful Conveniences for an Accommodating Ride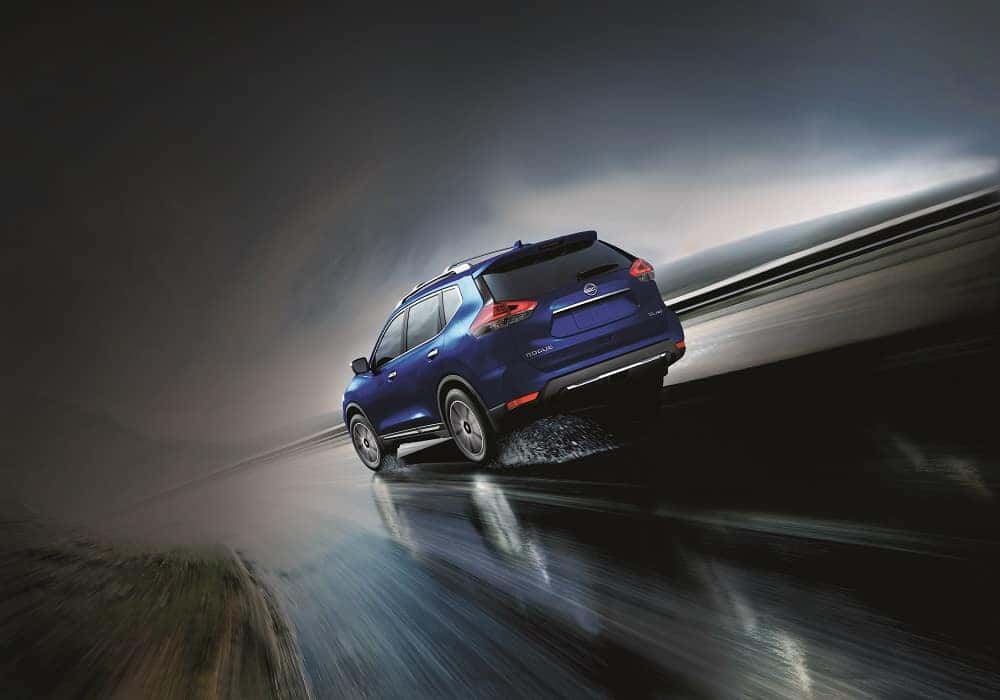 There are a lot of ways that the Nissan Rogue makes things easier for you when you're on the road. For starters, there's the auto-dimming inside rearview mirror. This available feature comes in handy by preventing you from being distracted in the event that a vehicle pulls up behind you with bright headlights.
Dual Zone Automatic Temperature Control is also available. This feature lets you and your passenger in the front seat enjoy the ride according to your preferences, despite what's happening outside.
Check Out the Nissan Rogue for Sale Hershey PA
Now that you've had a sneak peek of the kinds of features and capabilities Hershey drivers can expect to get from the Nissan Rogue, you're ready to get a feel for it in the flesh. Go ahead and contact our team here at Faulkner Nissan Harrisburg today. When you do, we'll be able to get you scheduled for a test drive for a time that's most convenient for you.