Nissan Sentra Dashboard Lights

A dashboard light popping up when you're driving in the Harrisburg, Carlisle, and York area is trying to give you a message. These symbols might have you asking yourself if there's something happening with your Nissan Sentra and what you should do next. This is where Faulkner Nissan Harrisburg comes in.
Whether there's something illuminated on your dashboard or you're preparing yourself for the next time it happens, turn to our guide on the Nissan Sentra dashboard lights. Below, you'll find out what these lights mean, as well as what steps you may take after you see them.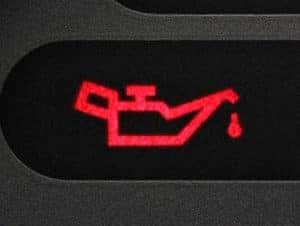 NISSAN SENTRA WARNING LIGHTS
ABS Warning – When this light appears, your Sentra is telling you something may be wrong with the anti-lock brake system in your vehicle. To avoid further damage and possible collisions, have your Nissan inspected by a certified professional right away.
Brake Warning – This light will illuminate when your brake fluid is low. Though this happens naturally, it can also be caused by a leak in your brake lines. Prevent brake malfunction by scheduling an appointment at your dealership's service center as soon as possible.
Charge System Warning – When you see a battery-like symbol lit up on your dash, there's an issue with your battery's charging system. Pull over to the side of the road when it's safe to do so and turn off all electrical components inside your car. Then, reach out to a certified mechanic for further assistance.
Low Fuel Warning – Seeing this light pop up on your Sentra dashboard means it's time to hit up a gas station. When your vehicle is low on fuel, make sure to fill up as soon as possible to keep your vehicle safe and performing optimally.
Seat Belt Warning – A picture of a little person sporting a safety belt will appear when you turn on your vehicle to remind you (and your passengers) to buckle up. It will stay on until everyone in the vehicle has put on their seatbelt.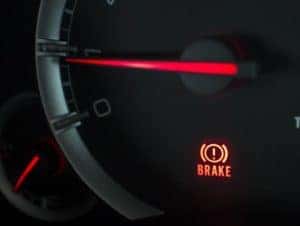 NISSAN SENTRA INDICATOR LIGHTS
CVT Position Indicator – This indicator light lets you know what shifting gear you are currently in and will read as P for Park, R for Reverse, and so on.
ECO Mode Indicator – When your Sentra has been set to ECO mode, a double lined box with ECO on the inside will appear on your dashboard.
Malfunction Indicator – If there's a possible malfunction with your vehicle's emissions system, this light will illuminate. It can also mean that your gas cap is ajar or missing. If after checking your gas cap and the light is still there, schedule service with your Nissan dealership to resolve the problem.
Slip Indicator – When your Vehicle Dynamic Control system has sensed slippery conditions, an ON light will appear next to this symbol. Take extra caution on the roads, as they may not be ideal.
When your vehicle is letting you know something may be wrong, broken, or malfunctioning, turn to the professionals at Faulkner Nissan Harrisburg. Our Nissan-certified techs can assess the issues and perform the needed repairs, having you back on the roads of Harrisburg, Carlisle, and York in no time. Schedule an appointment today!