---
Drivers looking for a fuel-efficient sedan will be excited to know the 2020 Nissan Sentra earns up to an EPA-estimated 29 city/39 highway/33 combined MPG.* Comfortable and fun to drive, it's the perfect compact for taking on big adventures.
Here at Faulkner Nissan Harrisburg, we want to show drivers throughout Harrisburg, Carlisle, York, and Mechanicsburg how it achieves such remarkable mileage without sacrificing its nimble performance.
Read on to learn about what the Nissan Sentra has to offer in terms of fuel economy and the smart performance tech that makes this vehicle so efficient. You'll also be able to pick up a few tips to help maximize your trips between the pumps. If you're ready to check out some of our Sentra inventory, you can browse easily online!
---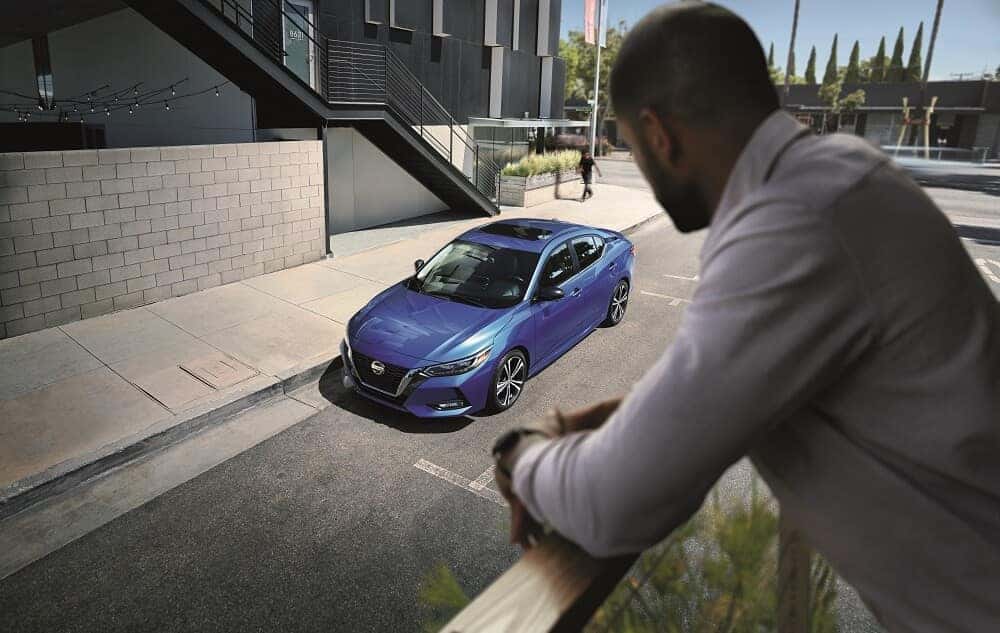 Nissan Sentra MPG by Trim Level
The 2020 Nissan Sentra offers an athletic drivetrain that provides both high performance and an impressive range. Enjoy the standard 2.0 Direct Injection Gasoline™ (DIG®) 4-cylinder engine with 149 horsepower and 146 lb-ft of torque. This produces 20% more power and 15% more torque without sapping your fuel tank.
From weekday commuting to weekend road trips out of town, its Continuously Variable Valve Timing System maintains the appropriate RPM for the situation. Now, you don't have to worry about burning gas when navigating stop-and-go traffic.
In fact, no matter which trim level you choose, the 2020 Nissan Sentra is meticulously engineered to go the distance:
| | |
| --- | --- |
| Trim Level | EPA-estimated MPG* |
| Sentra S | 29 city/39 hwy/33 combined |
| Sentra SV | 29 city/39 hwy/33 combined |
| Sentra SR | 28 city/37 hwy/32 combined |
---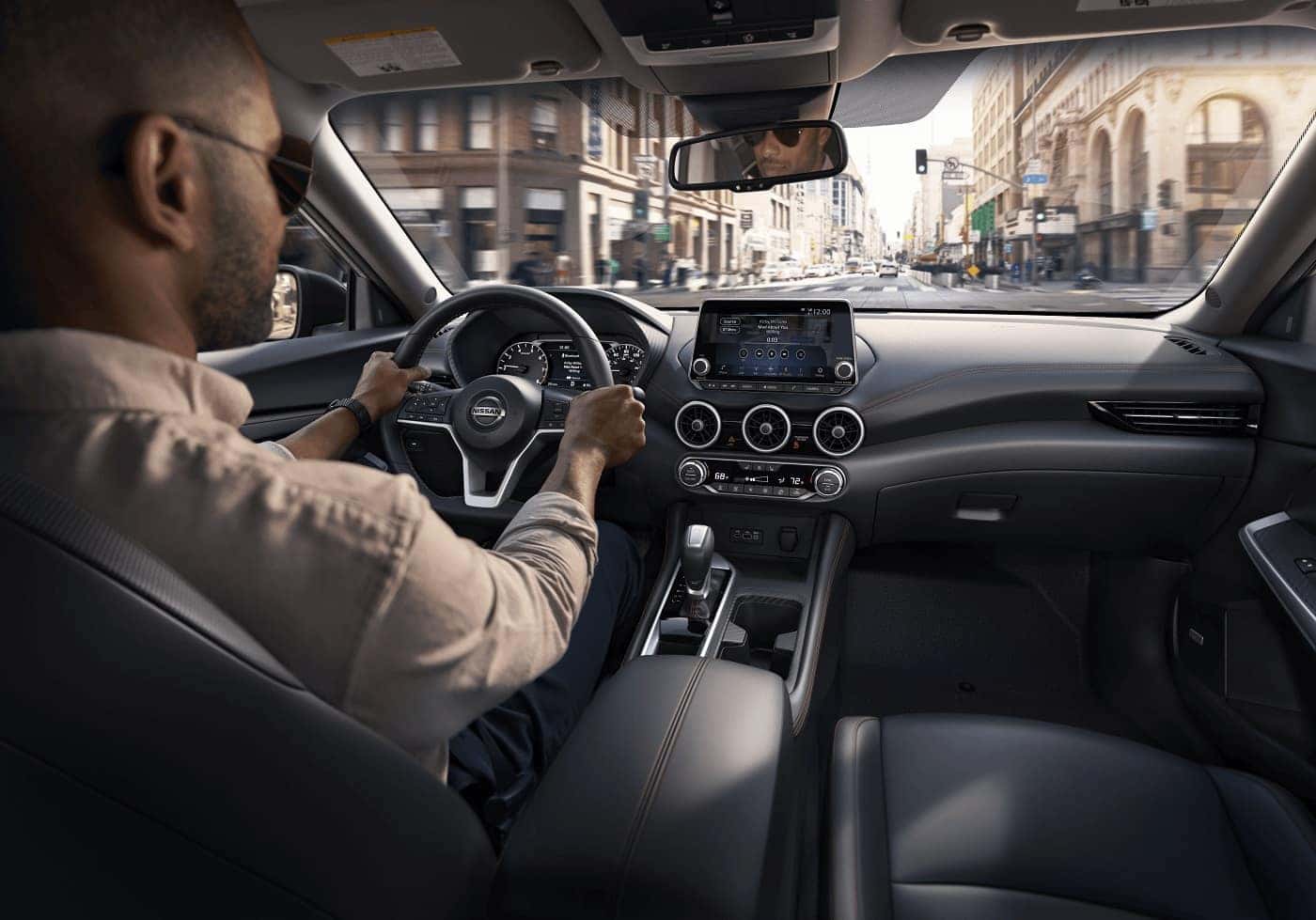 Nissan Sentra Performance-Enhancing Technology
Equipped with front-wheel drive, it manages to find the perfect balance between sharp responsiveness and ultra-smooth steering. Reducing sharp jolts and bumps, its newly designed independent multi-link suspension gives the 2020 Nissan Sentra a premium feel.
Planning a long road trip to the Poconos? Perhaps you want to explore new beach points along the Jersey shore? Switch the Sentra into Eco Mode and settle in for a long day of driving. Available through the Advanced Drive-Assist® Display, this feature automatically adjusts throttle response and provides data to help you adjust your driving habits.
To make your daily trip into the office a bit easier, the available Intelligent Cruise Control automatically adjusts your speed to keep you a safe distance from the vehicle ahead. This keeps you from consistently hitting the brake pedal and burning gas in the process.
---
A Smartly Designed Transmission
An efficient engine isn't the only thing that provides great gas mileage for the Nissan Sentra. With the standard XTronic CVT® (Continuously Variable Transmission), the Sentra is able to maximize fuel efficiency using a smartly designed drivetrain.
The CVT is an automatic transmission that does away with a traditional gear-based setup. Instead, a metal belt performs the task of the gears for a smooth transition between shift points. You'll be able to get the best balance of power and efficiency every time with a system that's able to find that perfect middle ground between shift ratios.
This allows you to save gas without having to worry about sitting on an inefficient gear ratio. With the CVT, the Sentra is able to manage the drivetrain smoothly and efficiently.
---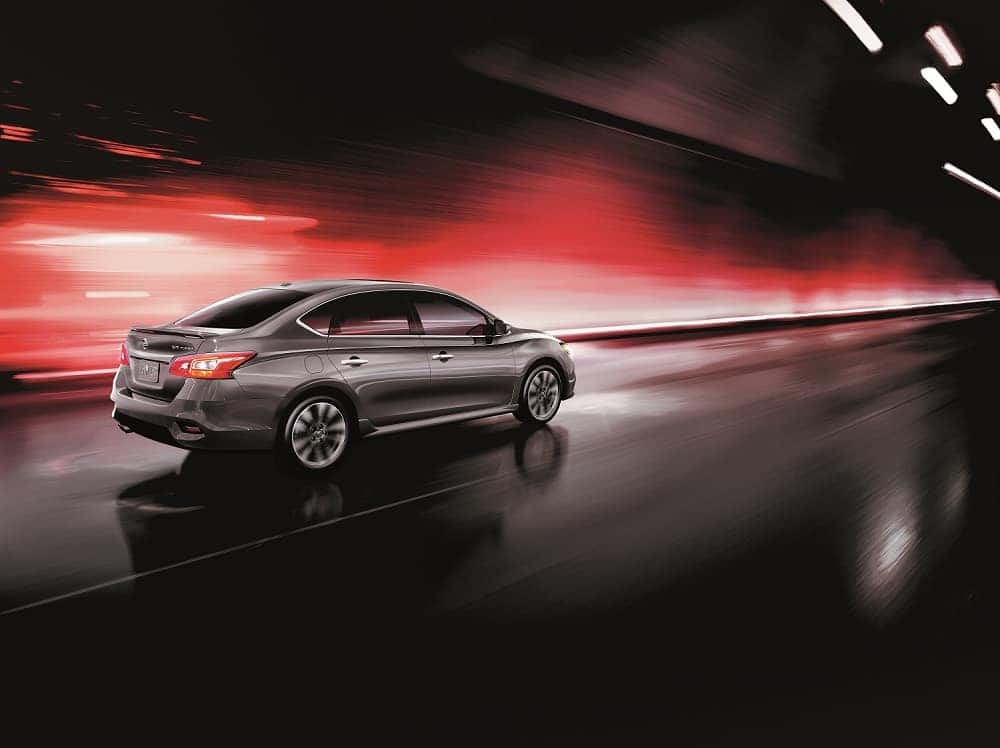 Nissan Sentra Smart and Sculpted Body
Maximizing fuel efficiency isn't just about building a system that doesn't have to work too hard, it's about building a car that moves with ease. The 2020 Nissan Sentra utilizes a sculpted body to maximize its gas mileage by cutting through the air.
You'll be able to move easily against the wind with the V-Motion grille of the Nissan Sentra. With this front grille, the Sentra is designed with an aerodynamic body shape that allows it to move with ease, enhancing fuel efficiency by relieving resistance off the engine. The V-Motion grille is designed to allow the Sentra to glide down the highway with a sharp and stylish body.
Taking full advantage of its lower, wider stance, this small sedan prowls the roadway like a cat. Its built-in active grille shutters control airflow through the engine, delivering optimal fuel economy and power.
Ready to bring yours home? Check out our new vehicle specials online!
---
How to Maximize Your Nissan Sentra MPG
The 2020 Sentra has a long-held reputation when it comes to supplying everyday efficiency. Still, there are a few things you can do as a driver to make sure you're getting the most from each fuel-up. Some of the easiest ways to maintain your sedan's efficiency include:
---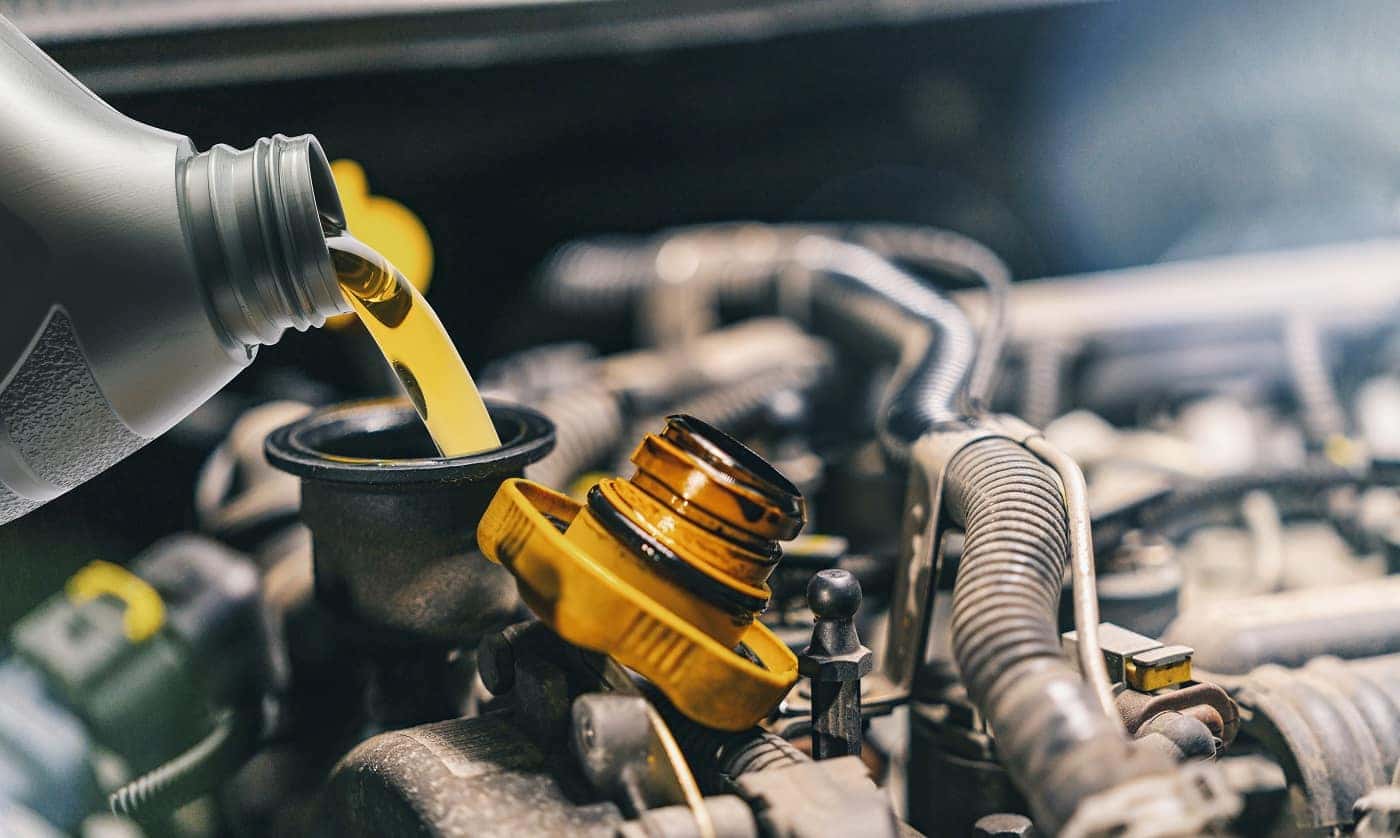 Change Your Oil Every 5,000 to 7,000 miles
Simply put, old motor oil makes it harder for your engine to perform. This results in burning extra fuel.
Furthermore, replacing the oil and filter every 5,000 to 7,000 miles not only helps maintain your MPG rating, but it can also go a long way toward extending the life of your engine.
Need to change your Sentra's oil? Schedule service easily online today.
---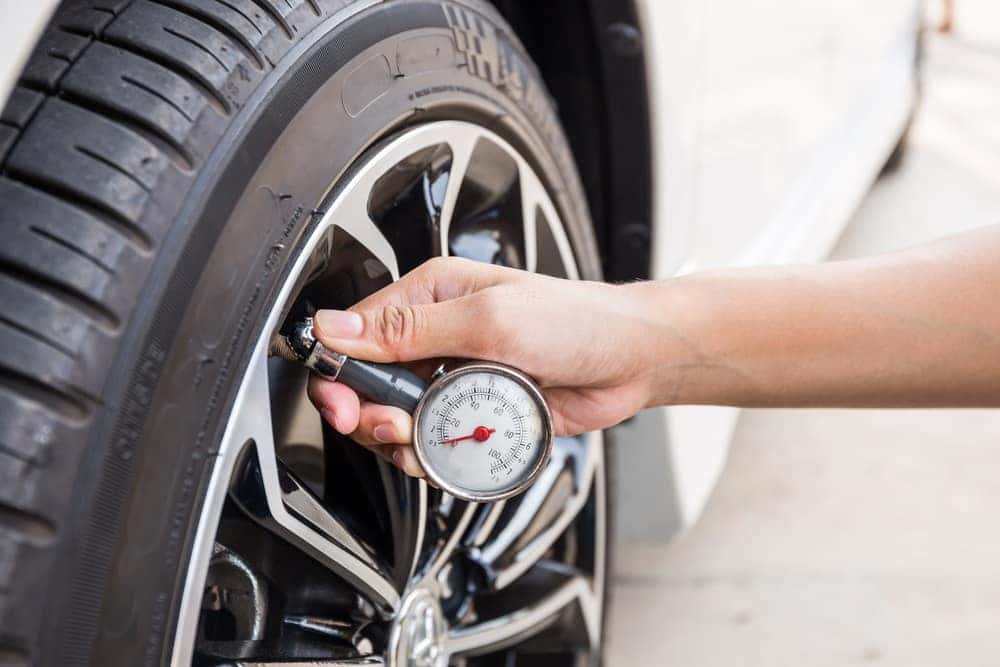 Check Your Tire's PSI Levels Every Month
Did you know that for every one-point drop in PSI pressure, your MPG rating lowers by 0.2%? This really starts to add up over the long haul.
When checking your PSI levels, make a point also to inspect each tire for any signs of wear or damage, like worn treads or sidewall cracks.
---
Limit Extra Weight
Despite its 14.3 cubic feet of trunk space, you should try to limit the amount of extra weight you carry in your car on a regular basis.
If you're looking for more advice, our state-of-the-art service center team is always ready to lend a hand.
---
Learn More About the Nissan Sentra MPG Today!
Driving on your commute will be easy with the great gas mileage of the Nissan Sentra. At Faulkner Nissan Harrisburg, we want to show drivers in the Harrisburg, Carlisle, York, and Mechanicsburg areas what they can expect from this compact and fuel-efficient sedan.
If you're interested in trying out the 2020 Nissan Sentra, schedule a test drive with us online or over the phone today!
---
* 2020 EPA fuel economy estimates for Sentra: 29 city MPG/39 hwy MPG/33 combined MPG for 2020 Sentra S and SV. 28 city MPG/37 hwy MPG/32 combined MPG for 2020 Sentra SR. Actual mileage may vary with driving conditions—use for comparison only.
---