Nissan Sentra vs. Toyota Corolla

Are you looking for a stylish sedan for your Harrisburg, Carlisle, York, and Mechanicsburg area commutes? Whether you're interested in a quality automobile to upgrade your carpools, to supply your routine errands with some necessary reliability, or to provide you with an all-around modern touch, both cars have a lot to offer.
Faulkner Nissan Harrisburg has put together this comparison of the Nissan Sentra vs. Toyota Corolla to provide you with a clear picture of both cars, so you can make an informed decision about which one makes the most sense according to your individual priorities and preferences.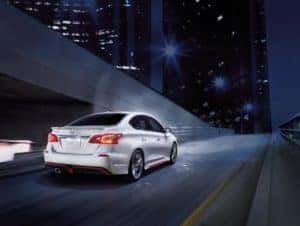 SENTRA VS COROLLA: PERFORMANCE
Both of these impressive sedans effectively stand out when it comes to performance. This is especially the case with their engine options. Both have two options when it comes to picking your preference of muscle under the engine. The standard 2018 Nissan Sentra engine is a 1.8L 4-cylinder that packs in 124 horsepower and 125 lb-ft of torque. The Sentra also has an available 1.6L turbocharged 4-cylinder engine that produces up to 188 horsepower with 177 lb-ft of torque.
Over on the Corolla side, the standard engine is a 1.8L 4-cylinder that gives you 132 horsepower along with 128 lb-ft of torque. Its available engine is also a 1.8L 4-cylinder motor. This one goes up to 140 horsepower and 126 lb-ft of torque.
The 2018 Nissan Sentra also utilizes the NISMO®-tuned suspension. This available feature enhances performance through structural reinforcements to the chassis. As a result, the NISMO®-tuned suspension effectively boosts the driving experience to the next level in terms of handling.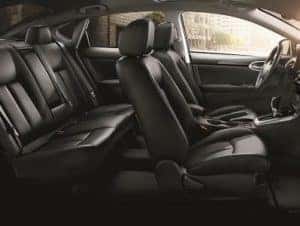 STRAIGHTFORWARD CONVENIENCE
The 2018 Nissan Sentra and Toyota Corolla have plenty of characteristics that highlight the comfort and convenience designed for you and your passengers to make use of. One of the areas that showcase this convenience is stowing capacity. The Sentra has a cargo volume of 15.1 cubic feet while the cargo volume inside the Corolla is distinctly smaller at 13 cubic feet.
The convenience continues in the Sentra for you and your front seat passenger due to the fact that its headroom allows for 39.4 inches of comfortable space and its legroom comes to and equally comfortable 42.5 inches. The headroom for the front row in the Corolla is lower at 38.3 inches while its legroom continues to fall short at 42.3 inches.
Other aspects of convenience found in the 2018 Sentra but missing in the Corolla are the available External Lighting and Illuminated Kick Plates that also provide an additional element of style.
Finally, the Sentra is also available with the Bose® Premium Audio System that utilizes eight speakers along with two heart pounding subwoofers while the standard sound system in the Corolla has only six speakers.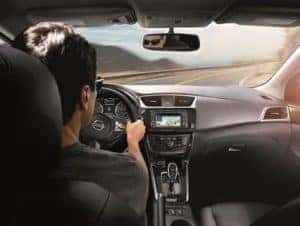 2018 NISSAN SENTRA VS TOYOTA COROLLA
We hope that you have a better understanding of the Nissan Sentra vs. Toyota Corolla. While both of these sedans offer first-class experiences, the 2018 Nissan Sentra, with its impressive performance and convenience has even more to offer your drives around Harrisburg, Carlisle, York, and Mechanicsburg.
Visit Faulkner Nissan Harrisburg to schedule your 2018 Nissan Sentra test drive today or contact us online!