Nissan Versa vs. Honda Fit
A dependable subcompact car is simply a must-have when you're making your way through Harrisburg, Carlisle, York, and Mechanicsburg. The Nissan Versa and the Honda Fit are sure to be on your list of cars to explore. Take a moment to skim through the following comparison prepared by our team here at Faulkner Nissan Harrisburg to get a clearer picture of what both cars have to offer!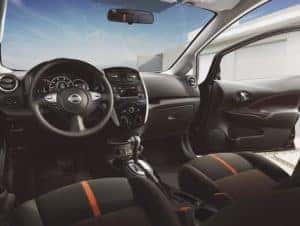 2018 NISSAN VERSA VS HONDA FIT: INTERIOR DIMENSIONS
Being subcompact cars, these two vehicles are quite similar when it comes to dimensions. For example, the Versa and the Fit both seat five passengers comfortably. Some of the significant differences show up, however, when taking a look at the comfortable space in the front-row seats of both cars.
The 2018 Nissan Versa provides you and your front-seat passenger with 39.8 inches of headroom and 41.8 inches of legroom. Meanwhile, the same seats in the Honda Fit only measure 39.5 inches in terms of headroom and 41.4 inches for legroom, lagging slightly behind.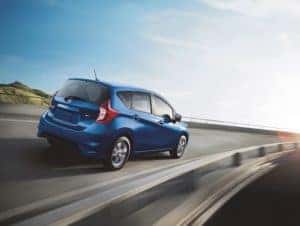 CONVENIENCE FEATURES: VERSA VS FIT
The Nissan Versa continues to overshadow the Honda Fit as we switch our attention to a few convenient characteristics. The Versa is available with a rear-view monitor that supplies you with increased awareness of what's going on behind your car whenever you have to back up and safely maneuver yourself in or out of a spot.
Another available feature found in the Versa is a Hands-free Text Messaging Assistant. Using voice-recognition technology, this feature reads your incoming text messages out loud and then lets you reply. You can easily activate this useful tool through the controls on your steering wheel.
The 2018 Nissan Versa also comes standard with Speed Sensitive Volume Control which works to regulate your radio's volume in accordance with how fast you're driving. For example, the faster you drive, the louder your music will get; as you slow down, the volume will get quieter. This is to make sure the cabin's noise-to-audio volume ratio fluctuates as little as possible throughout the drive.
Unfortunately, although Honda does offer a few somewhat similar features, none of them really come close to what's available in the Nissan Versa.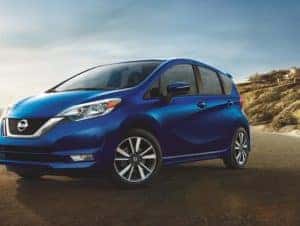 2018 VERSA VS FIT: SAFETY FEATURES
One particularly useful safety feature available in the 2018 Nissan Versa is the Auto-Dimming Rearview Mirror. This handy feature effectively prevents you from being distracted or momentarily blinded from reflected headlights when vehicles pull up behind you. No similar feature can be found in the Honda Fit.
Another useful safety feature available in the Nissan Versa is the HomeLink® Remote System. This three-button control system gives you extra assurance by letting you open and close your garage door, activate your home security system, turn off any appliances you may have accidently left on before leaving, and turn on/off your home's outdoor lighting, all from the road.
This is one area in which Honda fights back by offering one of their own available safety suites, Honda Sensing®. While this system equips your vehicle with tons of active safety features, HomeLink® ensures you feel safe and secure not just while on the road, but back home as well.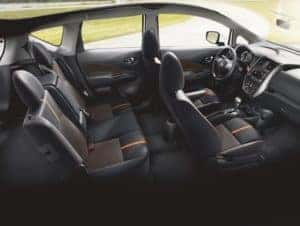 2018 NISSAN VERSA VS HONDA FIT: HAVE YOU MADE YOUR DECISION?
If the noteworthy spaciousness, convenience, and safety features that the 2018 Nissan Versa provides have you interested in finding out about what else it can do for your drives around Harrisburg, Carlisle, York, and Mechanicsburg, visit or contact Faulkner Nissan Harrisburg to schedule a test drive today!