Tire Service Harrisburg PA

It's no secret that one of the keys to maximizing your enjoyment on the road starts with a quality set of tires. Providing both the traction and stopping power needed to keep you and your family safe, a healthy set of tires should always be near the top of your vehicle's maintenance list.
At Faulkner Nissan Harrisburg, our tire center provides everything you need to take on the streets of Carlisle, Mechanicsburg, and York with confidence. To learn more about our wide range of services, continue reading before scheduling an appointment.
WHY TRUST OUR TIRE SERVICE TEAM?
Possessing decades of experience, our friendly and certified technicians deliver efficient and thorough care each time you step through our doors. Not only can you choose from long-list of different tire brands and types, but we also provide several important services including tire rotations/ replacements, wheel alignments, and puncture repair.
To help you plan for the long road ahead, our knowledgeable team of service pros can work with you on devising a routine maintenance schedule. This way, you'll never have to worry about missing an important checkup or service milestones.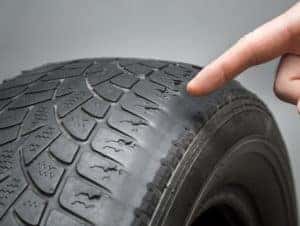 SIGNS YOU NEED TIRE SERVICE
The health and longevity of your tires depend on certain factors including your personal driving style and the typical road conditions in your area. One of the simplest ways to extend their lifespan is by rotating your tires every 5,000-7,000 miles.
This not only allows them to wear down evenly but also affords your technician the ability to inspect them for any signs of wear or damage like:
Worn or balled tire treads
Sidewall cracks and bulges
Slow leaks or punctures
Vibrations in the brake pedal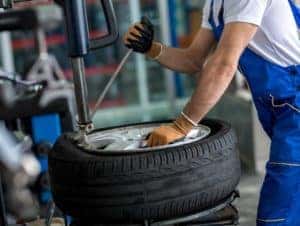 WHEN DO I NEED TO REPLACE MY TIRES?
As we previously mentioned, even by performing tasks like rotating your tires every few thousand miles and keeping them properly inflated, you should still make it a point to have your tires fully replaced every 40,000 – 60,000 miles.
If you notice any signs of slippage or poor acceleration happening before this mark, stop by at your earliest convenience to have your tires looked over.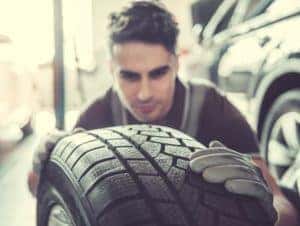 SCHEDULE TIRE SERVICE!
If you live near the Harrisburg region, the tire center at Faulkner Nissan Harrisburg is always ready and willing to help. So, don't wait. Stop in or schedule an online appointment today!