Understanding How Much Your Car is Worth

Have you been thinking about selling or trading-in your vehicle for an upgrade? Though there are a lot of tools that help you in determining this, there is more than meets the eye when figuring out the current value of your model. Though don't worry, Faulkner Nissan Harrisburg is here to help.
Below, drivers in the Harrisburg, Carlisle, and York areas can learn more about understanding how much your car is worth. Just read ahead and you'll be fully prepared when it's time to sell or trade in your set of wheels.
Figuring Out Your Car's Value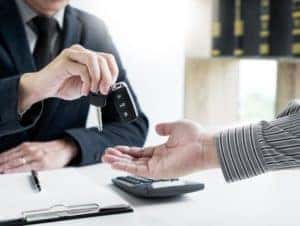 There are a lot of things that factor into how much your vehicle is worth. Everything from the exterior color mileage is considered when figuring out value, so it's important to know where your vehicle stands.
Mileage: Used vehicles with the lowest mileage are the most coveted. If you haven't driven many miles, there's a good chance it'll be worth more than one that has a higher number on the odometer.
Year & Depreciation: If you're looking to sell or trade in your vehicle that was released recently, it will more than likely be worth more than an older vehicle. However, depreciation values factor into this, as well. Professionals say between year two and year six, your car may lose up to 18% of its value. Keep in mind that not all models depreciate equally.
Trim & Features: Does your vehicle have a ton of unique features that drivers will love? High trim levels and more advanced features (like leather seating, technology, etc.) bring in a higher value.
Appearance & Condition: Vehicles that look great on the inside and outside are going to be sought after more, therefore, giving it a higher value. This goes for equipment under the hood, as well. Models that have been maintained properly are worth more.
Finding the Right Tools
One of the first steps you can take to find out the value of your vehicle is finding the right online tools. These typically have you input information about your vehicle, and it will provide you with an estimate of worth. Make sure you're using reputable sources to base your opinions on. You can look at similar vehicles listings to get a good idea, as well.
Knowing the Different Car Values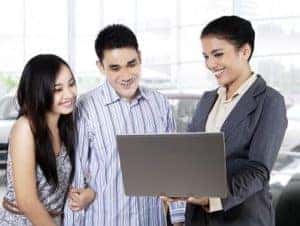 If you're looking to sell or trade in, values may come up differently. This is where understanding different vehicle values come in handy.
Trade-In Value: This is the amount the dealership offers you for your vehicle. Usually, this is done when buying a different or newer model, and the credit is used towards the final price.
Dealer Retail Value: If the dealership plans to sell your vehicle, this number will be an estimate on what is on the price tag. This is good to know, though should not be the asking price of your vehicle.
Certified Pre-Owned Value: If your vehicle can be considered for a CPO, you may be able to receive more based on this value.
Private Party Resale Value: This is the value that you can expect when privately selling your vehicle. Though this is always an option, keep in mind that a lot is involved in this process, like transferring titles, incorporating state sales tax, and much more.
Learn More About Your Vehicle's Worth at Faulkner Nissan Harrisburg
When you're ready to find out how much your vehicle is worth in a safe and secure way, take advantage of our trade-in value tool. This will let you know what your trade-in is worth quickly and effectively. All you need to do is type in some information, add any photos if you have them, and we'll respond quickly with your answer.
You can also bring your vehicle into our dealership. Our certified team members will assess the model in person and then talk with you about your options. See how our team helps drivers in the Harrisburg, Carlisle, and York region when you visit us today!