Why Is There Oil Leaking From My Car

As a smart driver in the Harrisburg, Carlisle, and York area, you know oil leaking from your Nissan is never a good sign. In fact, depending on what type of leak you're experiencing and where it's located, it can result in hefty damages under your hood. However, knowing the cause and what to do next are the first steps to ensure your vehicle is safe to drive.
To help you find the source of your oil leak, Faulkner Nissan Harrisburg has put together this guide on the most common reasons oil is leaking from your car. This will help you assess the issue, as well as provide better communication once it's time to take your Nissan to a professional by scheduling an appointment.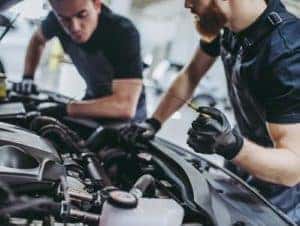 POSSIBLE OIL LEAK CAUSES:
DAMAGED ENGINE GASKET
Under your hood, you'll find an engine gasket that's used to seal and join important components of your engine together. When you drive, over time, dirty and thick oil or old age can cause this gasket to break or become damaged, resulting in an oil leak. However, you can stop this leak by scheduling an appointment with your authorized dealer to replace the leaking gasket and change your oil.
OIL PAN ISSUES
When you take your Nissan on rocky and unpaved roads frequently, rocks, debris, and other hard things can come up and hit the underside of your vehicle. This can cause denting in your oil pan, which could lead to a leak. When this happens, you'll need a new oil pan, which professionals at your dealership can install for you.
FAULTY OIL CAP
Like most compartments, your oil reservoir comes equipped with a cap to prevent oil from spilling out of it. But, if this oil cap becomes damaged, loose, or ends up getting lost, nothing stands in the way of your oil getting out. To receive a new oil cap that is custom to your Nissan, make an appointment with certified technicians asap.
LOOSE OIL FILTER
An oil filter that has become loose of misaligned is a common reason for an oil leak, even if you've just had a new one installed. You can pop open the hood to see if the filter has become ajar, or visit your authorized service center to install a new one for you, which will fix up that leak in no time.
OIL DRAIN PLUG PROBLEMS
Another popular cause of an oil leak involves the drain plug. Much like the oil filter and cap, this can become dislodged, loose, or end up missing. This is a common cause because the plug is located at the base of the oil pan, opening it up to more wear on the road.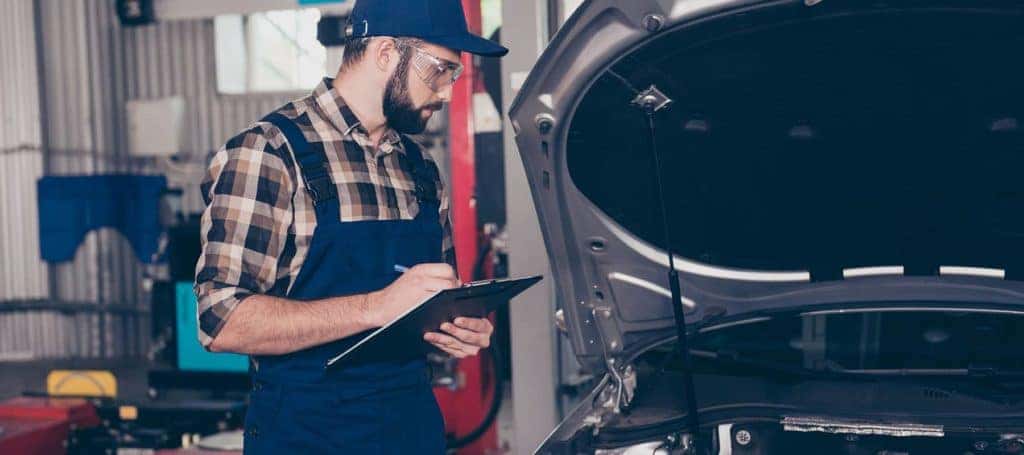 REPAIR YOUR OIL LEAK AT FAULKNER NISSAN HARRISBURG TODAY
Whether you know the cause of your oil leak or not, visit our industry-leading service center right away. Our team of knowledgeable and skilled professionals can find the cause and repair your Nissan, allowing you to hit the roads of Harrisburg, Carlisle, and York again.